About Vietnam Law Firm – Luat Hung Bach
Luat Hung Bach Law Firm is a law practice organization established by lawyers with extensive experience in the fields of Criminal; Civil; Land; Enterprises; Marriage and family; etc. After a period of operation, Luat Hung Bach has built its own stable organizational structure. Our lawyers, legal experts and professional advisors are well trained and dedicated to work.
Up to now, in addition to the head office located in Hanoi, Luat Hung Bach Law Firm has a system of branches and collaborative offices in all provinces and cities in Vietnam such as: Ho Chi Minh city; Nghe An; Ha Tinh; Da Nang; Nha Trang; Can Tho; Kien Giang,… We are confident to be the leading law firm in Vietnam providing legal services in many fields with the best quality and solutions.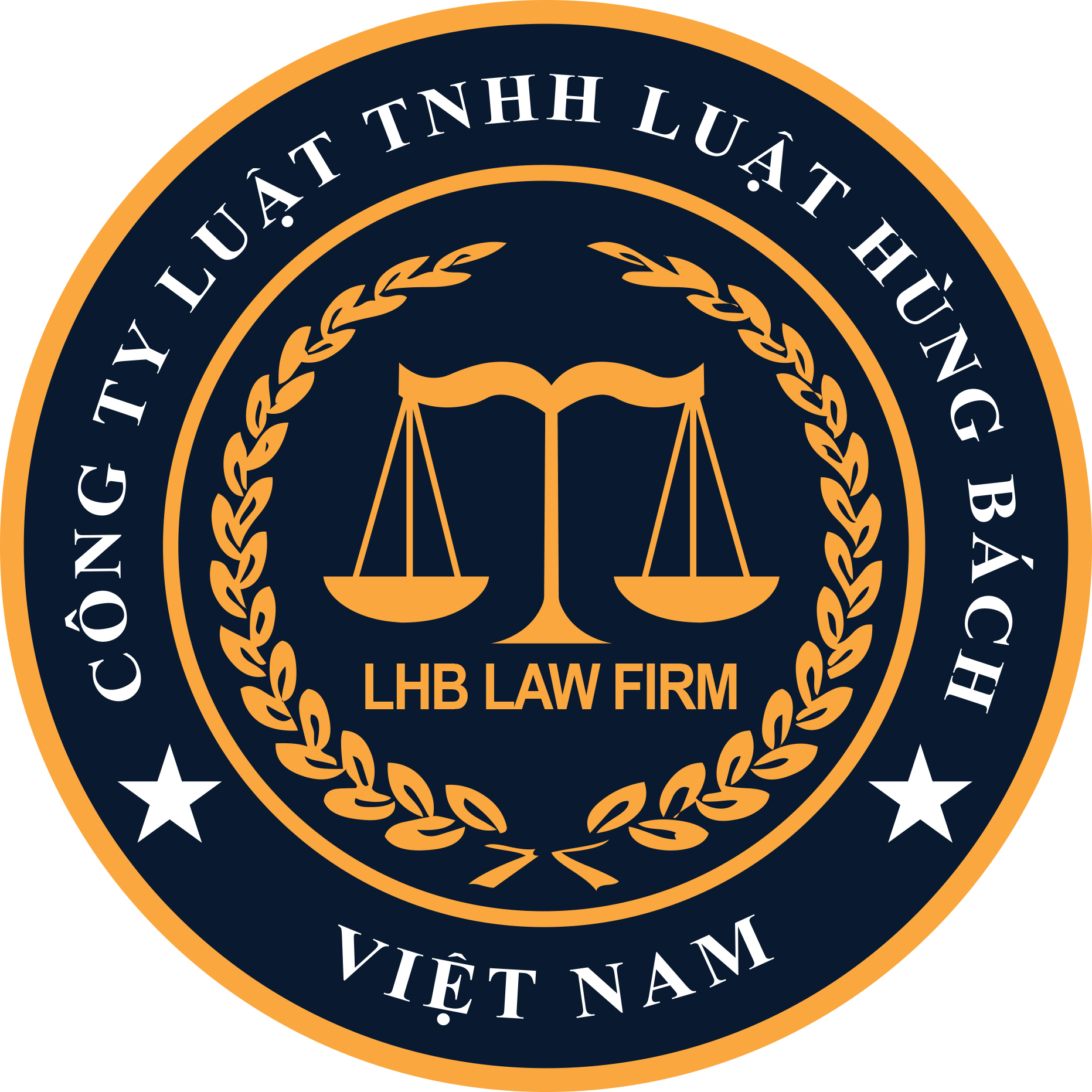 Luat Hung Bach Law Firm – The leading legal consulting firm in Vietnam.
Mission and vision of Luat Hung Bach Law Firm.
Being a Vietnam Law Firm, Luat Hung Bach Law Firm undertakes the mission of protecting human rights; citizens' rights; best protecting the legitimate rights and interests of customers. 
Luat Hung Bach aims to provide legal services and disseminate legal knowledge to all people nationwide. Being aware of our responsibility to the community and society, we always spend time providing legal aid to special subjects such as the poor, disabled, disadvantaged, children and the elderly. 
Luat Hung Bach Law Firm always devotes time to the training of human resources in the fields of law, training lawyers and legal experts who are good at expertise, skills, and good professional ethics. Our personnel are well trained through cases in many fields such as commercial business, land, divorce with disputes over property and child custody, …. Therefore, Luat Hung Bach lawyers, legal experts are always ready to assist you to solve all legal issues from simple to complex, to maximize the protection of customers' interests in legal disputes.
In the development trend, we always update our legal knowledge in both Vietnamese and foreign laws. Luat Hung Bach aims to advise and support legal procedures not only for Vietnamese people but also foreigners.
Professional cooperation: Luat Hung Bach Law Firm always wants and needs to cooperate with other law-practicing organizations nationwide and abroad to support and develop together on the basis of the Code of Ethics and professional conduct of lawyers. Besides, we also strengthen cooperation with other units operating in related fields such as notary, bailiff, auction, appraisal, … in order to better protect legal rights and interests law for our customers.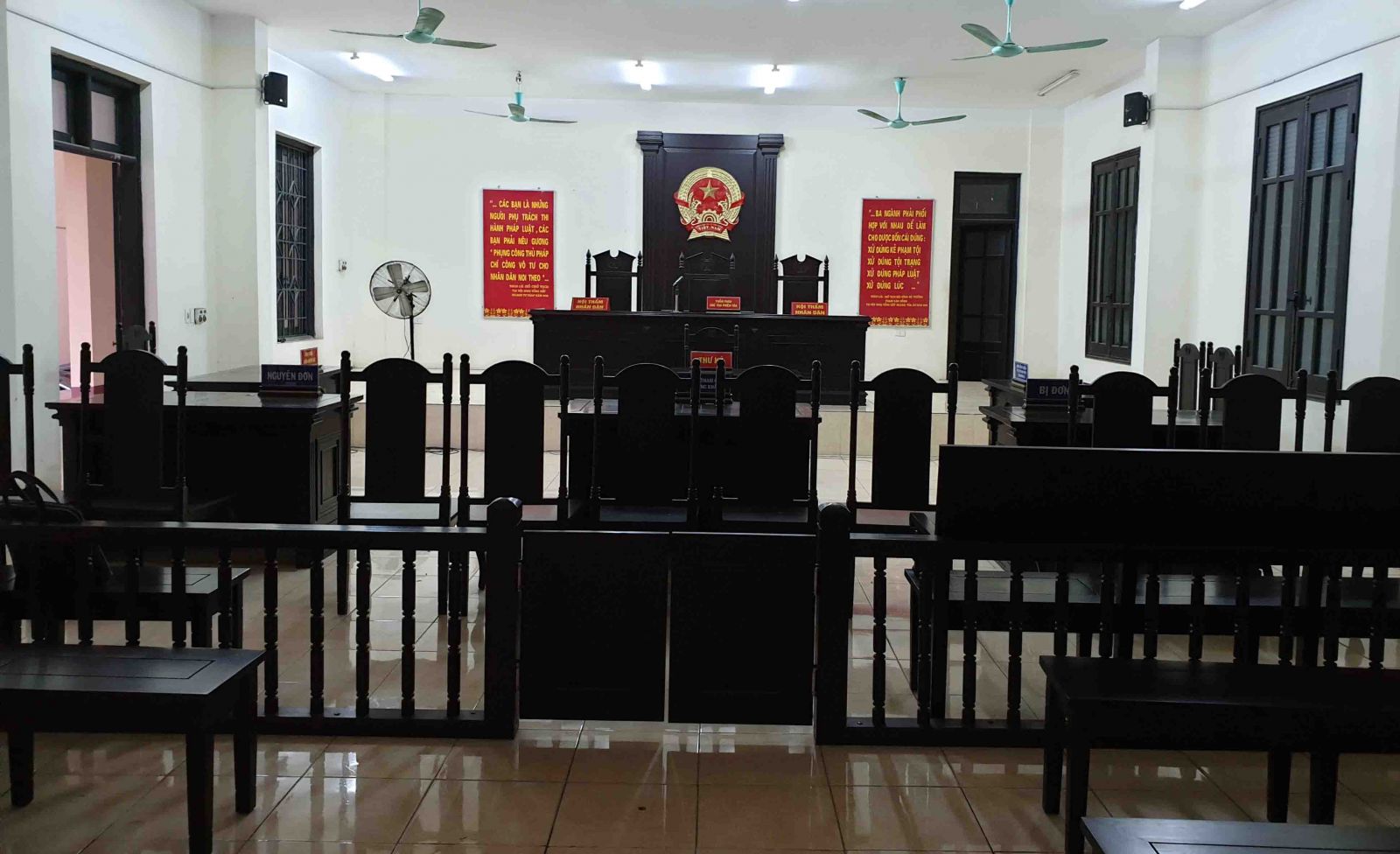 Litigation Lawyer Service – Luat Hung Bach
Our services
Currently, Luat Hung Bach Law Firm is ready to provide clients with specialized lawyer services in the following areas: 
1. Criminal lawyer
The criminal lawyers of Luat Hung Bach will directly advise and participate in defending the accused and defendants; protect the interests of victims and persons with related interests and obligations in criminal cases.
2. Civil lawyer
The civil lawyers of Luat Hung Bach Law Firm will directly advise the clients on the best solution to resolve the client's dispute. Lawyers are ready to mediate, negotiate, guide or represent clients to carry out lawsuits and participate in legal proceedings to protect the rights and interests of plaintiffs, defendants, persons with related interests and obligations. in the Civil case.
3. Administrative lawyer 
The administrative lawyers of Luat Hung Bach Law Firm will directly advise and guide the lawsuit procedure, participate in the proceedings to protect the petitioner, the defendant, the person with the rights and obligations. related to administrative cases in cases where lawsuits are instituted against administrative decisions or administrative acts of competent agencies or individuals.
4. Land Lawyer
We provide lawyer services to advise on land administrative procedures (apply for land documents, purchase and sale, donation, inheritance…); Lawyers represent clients to participate in the settlement of land disputes, participate in the mediation of land disputes at the grassroots, receive representatives as authorized by clients to participate in court proceedings, competent state agencies other jurisdiction.
5. Divorce Lawyer
Luat Hung Bach divorce lawyers are ready to assist you with the divorce proceedings with the following tasks:
– Providing you the application form of the competent Court.
– Family lawyers and divorce attorneys advise you on how to draft the Divorce Application, complete the Divorce Dossier, advise on Divorce procedures.
– Lawyers and legal specialists are authorized to carry out both contested and uncontested divorce procedures. Lawyers represent clients to participate in mediations and court proceedings to protect you in the divorce case when there are disputes over property, child custody, support obligations, debt payment obligations, etc.
With enthusiasm, Luat Hung Bach's Family lawyers and divorce attorney always follow your case from the time you prepare the divorce documents to submit to the court until the divorce judgment is issued.
6. Corporate Lawyer
Luat Hung Bach Law Firm also has lawyers, legal experts to assist clients in carrying out procedures for establishment, change, dissolution, merger, acquisition and sale of enterprises; Establishment of an individual business household; ….
7. Lawyers specializing in Contracts 

 
We are currently providing legal consulting services, protecting the interests of clients in the process of resolving disputes about all types of contracts such as: Economic contracts; Civil contracts; Labor contract, Credit contract, mortgage..
In addition to the above-mentioned legal fields, Luat Hung Bach Law Firm also provides notarization services, certificate making, AND assessment; Apply for sub-licenses in the business such as food hygiene and safety permits, fire prevention and fighting permits, … with quality and quick resolution time, low cost.
Our organization structure
Luat Hung Bach Law Firm has its head office located in Hanoi capital, branch in Ho Chi Minh City. In addition to these 2 facilities, we also have branches and transaction offices located in the provinces to serve professional activities and support customers.
Besides, Luat Hung Bach Law Firm also has a system of cooperative law practice organizations in 28 provinces and cities across the country.
We organize the office system into departments in charge of areas including: Administrative, Criminal, Civil, Land, Marriage and Family, Enterprise, … Lawyers, legal specialists in each department have specialized skills for their area of responsibility. Therefore, our lawyers and legal specialists can provide the highest quality legal services to clients.
Personnel of Luat Hung Bach
1. Lawyers
Each lawyer of Luat Hung Bach Law Firm is an individual who has been granted a law practice certificate in accordance with the law. In addition to the conditions for practicing, a lawyer of Luat Hung Bach Law must meet the criterias of a practicing organization such as professional capacity, professional skills, ethical conduct and suitability in the development orientation of the company.
Currently, Luat Hung Bach Law Firm – one of the leading Vietnam law firms has more than 30 lawyers regularly operating in all legal fields in Vietnam. Besides, we also have associate lawyers to handle the work in case of need.
2. Apprentice lawyers
An apprentice lawyer is an individual approved by Hung Bach Law Firm through the Decision to accept the apprentice and is guided by lawyers. The apprentice lawyers are also members of the staff of Luat Hung Bach; they operate in accordance with the company's regulations. They are trained and guided by experienced lawyers through practical legal issues. Therefore, apprentice lawyers are capable of assisting lawyers or solving both simple and complex legal issues.
3.

Legal advisor
Legal advisor is an individual or organization with professional knowledge and experience in handling cases invited by Hung Bach Law to act as a legal advisor for the Company. Experts and advisors are invited to participate in seminars, participate in professional skills training, or consult in each specific case.
4.

Legal specialist
A legal specialist is an individual with expertise in the fields of Law. All legal experts of Luat Hung Bach Law Firm have university degrees or higher. Legal specialists are members of Hung Bach Law Firm, they work according to the Regulations and assignment of the Company's leaders
Contact Luat Hung Bach Law Firm
As one of the leading Vietnam Law Firms, Luat Hung Bach Law Firm is ready to provide legal services for you with the best solution – the most reasonable service cost.
To be consulted, advised legal issues and assisted to carry out legal procedures in Vietnam, you can contact Luat Hung Bach Law Firm in one of the following ways:
Hotline/Zalo: 0976.985.828 – 0979.884.828 – 0973.444.828 – 097.996.4828
Website: https://lhblaw.vn/ – https://luathungbach.vn/  – 
Offices:

In Hanoi capital: 32 Do Quang st., Trung Hoa Ward, Cầu Giấy District, Ha Noi.
In Ho Chi Minh city:

306 Nguyen Van Luong st., Ward 16, Go Vap

District

, Ho Chi Minh.

In Da Nang city:

48 Mai Di st., Ward Hoa Cuong Bac, Hai Chau 

District

, Da Nang.

In Ha Tinh Province:

24- 26 Phan Dinh Phung st., Nam Ha Ward, Ha Tinh city, Ha Tinh.
Regards.